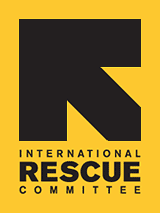 Another Year - Lives Changed
As the 2010 fiscal year draws to an end, the IRC in New York would like to take a moment to thank all of its supporters, volunteers, interns and partners who helped IRC carry out its mission of bringing refugees from harm to home.
Despite the state of the job market and the economy, 2010 was a very successful year for the IRC in New York:
• With IRC's help, 552 refugees were resettled in New York and New Jersey.

• 83% of employable refugees became self sufficient within 4 months of their arrival, many of whom spoke little to no English; all with no previous work experience in the U.S.

• Over 200 youth had opportunities for academic enrichment, creative expression and recreation, academic coaching and support through the Refugee Youth Program.

• 250 refugees attended volunteer-led English language classes offered through the Literacy for Life program.

• 268 refugees, asylees and other immigrants applied for Legal Permanent Residency and 147 applied for Citizenship thanks to the Immigration Program.

• Over 300 volunteers exponentially expanded the impact of the IRC's work in New York by dedicating their time and compassion to supporting refugees.