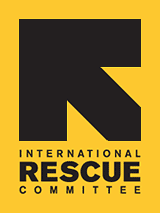 Upcoming Volunteer Orientation
Have you ever considered volunteering your time in assisting newly arrived refugee families begin their new lives in New York or New Jersey? Attend our upcoming IRC Volunteer Orientation on Tuesday, March 15th from 6:00 to 7:00 pm and learn more about who we are and how you can help the refugee community in New York and New Jersey.
To attend the aforementioned information session on March 15th, please RSVP by emailing NewYork@Rescue.org with your full name. Please note that spaces are limited and therefore an RSVP is strongly encouraged. Our volunteer opportunities range from assistance with case management, ESL instruction for adults, tutoring children and teens, to employment services support and event planning.

We look forward to seeing you on Tuesday, March 15th!

(Our offices are located on the 11th floor of the Chanin Building, 122 East 42nd Street at the corner of Lexington Avenue).