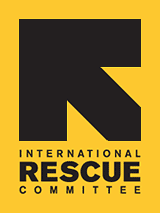 Welcome to the IRC in New York
Welcome to the IRC in New York and New Jersey
What makes New York unique? Any first-time visitor will tell you that the diversity of the faces on the subway never ceases to amaze. Refugees are an integral part of the fabric of New York. Uprooted from their homes and forced to flee for their lives because of persecution and oppression, refugees from every corner of the earth have found safe harbor in New York City's culturally rich neighborhoods and New Jersey's welcoming communities.
The IRC in New York was founded in 1933 and has resettled tens of thousands of refugees from nearly 50 different countries. Over 600 refugees were resettled by the IRC in New York and New Jersey this past year - men, women, and children from Bhutan, Burma, Cuba and Tibet as well as Iraqis and Afghans who have worked closely with US forces. Additionally, the IRC assists more than 1000 refugees, asylees and others annually with ongoing essential services: health, education, immigration and legal help, employment, and youth programming in our three offices located in Manhattan, Staten Island and Elizabeth, NJ. Our dedicated staff and legions of volunteers work with refugees day in and day out to ensure a warm welcome and a safe transition to life in a new country.
The minute these brave individuals step off the plane at Newark or JFK, IRC staff are there to help them on the final leg of their journey from harm to home. We provide housing and cash assistance, access to health care and other basic services, and help refugees develop the skills they need to secure stable employment. We also help refugees realize their dreams of becoming U.S. citizens.
For more than seventy-six years, the IRC in New York, with an astounding outpouring of community support, has helped people from around the globe re-establish their lives here in the New York Metropolitan Area. Through funding and volunteering, the NY community has ensured that thousands of refugees now have a place to call home.
As a symbol of the resilience and brightness of spirit I am consistently reminded of, I would like to share this poem written by a refugee man just weeks after his arrival in New York City.
Amazing in New York
I am amazed that I am in New York City. I am amazed that people are dancing with Latin music near the park. I am amazed that some people sing and play drums, guitars and accordion on the train, beside the road. I am amazed that somebody shouted and shared the gospel of Christ bravely. I am amazed how very black children and very white children are playing together. I am amazed how disabled people travel by the electric wheelchair on their own. I am amazed where the stream of crowded people come from and where they head to on the street the whole day. I am amazed by the way the whole city is so bright and beautiful at night. I am amazed that a policeman caught two young boys trying to enter from the exit way at the subway station. I am amazed that everybody has a mobile phone on the street. I am amazed that somebody cursed and shouted on the subway train. I am amazed at how the liberty statue stands firmly under all weather for a long time. I am amazed the way people wanted to destroy and attack such a beautiful city.
Learn more about the IRC in New York and New Jersey here or email us at NewYork@theIRC.org or NewJersey@theIRC.org to get involved.
Thank you,
James Lenton
Executive Director, the IRC in New York