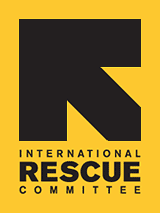 Year At-A-Glance
The IRC in New York and New Jersey wishes friends and supporters a Happy 2013!

Through your continued engagement and dedication, we are able to carry out the IRC's mission of bringing refugees from harm to home and make the transition smoother for the brave individuals who resettle to New York and New Jersey.

In fiscal year 2012, your support allowed us to celebrate the following accomplishments:

• 391 refugees resettled in New York and New Jersey with IRC's help.
• Over 2000 refugees and other humanitarian entrants benefitted from IRC's Resettlement Services providing access to public benefits, education, employment and legal rights.
• Close to 1200 refugee and asylee clients were provided with Job Readiness services, resulting in 425 job placements
• Over 340 youth and their families participated in Children & Youth-focused support services, ranging from a 6-week refugee youth summer academy, to school enrollment assistance, and career and leadership development.
• 273 refugees improved their English language skills as a result of the Adult Education volunteer-led English classes, cultural orientation workshops and individual tutoring.
• 700 individuals including refugees and other immigrants received Immigration and Legal Services assistance, which resulted in over 200 new American citizens.
• The New Roots program provided 80 newly-arrived refugees and their neighbors, alike, with increased access to healthy, affordable produce for their families, through community garden projects in the South Bronx.
• Over 360 volunteers exponentially expanded the impact of the IRC in New York and New Jersey's work by dedicating their time, energy and compassion.

On behalf of the refugee men, women and children we serve: Thank You!