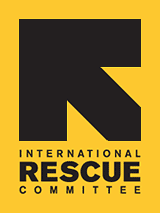 Annual Sarlo Foundation Distinguished Humanitarian Service Award dinner and GenR reception
On October 24th, the IRC successfully held its annual Sarlo Foundation Distinguished Humanitarian Service Award dinner and raised over $500,000 for the organization.
Held at the St. Regis, the night honored IRC colleagues in the field, both internationally and domestically, for their extraordinary contributions to the lives of refugees and those who have been displaced by conflict, political oppression or natural disasters around the world. The evening featured remarks from the Mayor of San Francisco, Edwin Lee, and a Keynote address by Will Schwalbe, author of the highly anticipated memoir, "The End of Your Life Book Club." This year's awardees were Monika Bakayoko-Topolska, gender based violence coordinator, Ivory Coast; Gabriel Jonnie, senior education manager, Sierra Leone; and Yvette Khani, casework supervisor, Los Angeles, CA.
The same evening, the IRC held a Generation Rescue (GenR) reception on the terrace that drew 75 young professionals interested in becoming more involved with IRC's work. GenR is a dynamic, diverse group of young professionals (under 45) who have joined forces to advance the humanitarian work of the International Rescue Committee. As a community, GenR members engage others to support the IRC through advocacy, education, networking and fundraising.
Guests heard from IRC Northern California Executive Director Hans van de Weerd, about the history of refugee resettlement in the Bay Area, and the ways in which young professionals can use their skills and professional connections to help advance our mission. Guests also heard from Noe Noe, a refugee resettled by IRC, who shared his journey from harm to home of fleeing Burma and now managing his own Chipotle Mexican Grill only a few short years after starting over in the U.S. Attendees were also delighted with a performance from Radika, a Bhutanese refugee, who did traditional Nepalese dance.
For photos from the event click here or to learn more about joining the GenR Bay Area movement contact Audra Brown at Audra.brown@rescue.org or 510-452-8222.