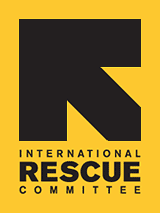 Community Helps Launch New Roots Farm in Pinole, CA

Despite significant rain and cold winds, community farmers, volunteers, IRC, Phat Beets and Pueblo staff came together on December 15th to make significant headway in launching the Pinole community farm that will also include a New Roots program for IRC refugees. Together, the group made progress on the deer fencing, installed a generator for the well pump, began the first test beds of cover crop and mustard greens with the help of Merritt College's rototiller, and helped Iu Mien Village farmers plant their first round of strawberries. The site also got a porta-potty! The day ended with a delicious potluck celebration under the old barn where the community members could admire the thick cakes of mud covering everyone and their collaborative efforts of the day.

The Community Farm in Pinole is a project led by PUEBLO, an Oakland based non-profit, who entered into a land-use agreement with EBMUD, a public agency which manages 28,000 acres of undeveloped public open spaces within 20 miles of East Bay urban communities with the mission of watershed lands protection. PUEBLO has brought together a team of organizational partners, including IRC, and entrepreneurs to begin a sustainable agriculture project on 10 acres of these public lands in Pinole. The products grown on the site will be linked to distribution and retail business owned by and serving residents of economically vulnerable neighborhoods in Oakland.

IRC in Oakland will utilize 3 acres of the land to launch the micro-producers component of the New Roots model that will offer 10-12 refugees/asylees a small plot of land, extensive farm training, and assistance accessing markets to begin with small scale production and sales.

To get involved or donate to this project contact Audra Brown at Audra.Brown@rescue.org or 510-452-8222.