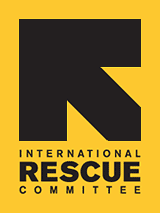 Deferred Action Program Internship

BACKGROUND
Founded in 1933, the International Rescue Committee is a leading, non-sectarian, non-profit organization providing emergency relief, protection, rehabilitation assistance, resettlement services, and advocacy for refugees and victims of oppression or violent conflict. Domestically, our 22 offices across the U.S. ensure new refugee arrivals have food, shelter, and clothing, and work with refugees to help them gain self-sufficiency.

SCOPE OF INTERN WORK
Deferred Action for Childhood Arrivals (DACA) is a new federal policy that allows undocumented immigrants that qualify a two year period, subject to renewal, of temporary protection from deportation. The Deferred Action Program Intern will assist the immigration staff in screenings and completing applications for clients, as well as help increase awareness about the IRC's immigration services.

COMMITMENT
16 – 20 hours per week (either 2 - 3 four/eight hours shifts per week, to be completed between 9 am – 4 pm M – F). 4 – 6 month commitment.

RESPONSIBILITIES:.
Screen and determine eligibility of clients for DACA
Assist in completion of DACA applications
Help conduct outreach to immigrants in need of assistance with immigration-related matters

Assist with immigration and citizenship informational forums
Conduct outreach mailings

Hold informational presentations about the IRC's immigration services
Assist immigration team with tracking, filing, and mailing relevant documents, applications, and notices of action
Maintain up-to-date client data in online immigration data base

REQUIREMENTS
We require that candidates have the following qualities:

Solidly reliable with strong attention to timeliness
Excellent communication skills (both interpersonal and with supervisors)
Possess a great attention to detail and be truly organized
Have a strong sense of personal initiative and be able to work independently in a fast-paced office.
An interest in international and refugee issues
Computer literacy with PC systems
Minimum of 2 years of completed undergraduate experience
Fluency in Spanish

This position reports to the Immigration Case Manager

APPLYING:
Apply by sending your resume and a cover letter as a single Word document to Volunteer & Internship Coordinator Intern Raiza Amiling at VolunteerNC@rescue.org.Title document "Deferred Action Program Intern Application". Applicants must be available for interviews on Wednesday, January 23, or on Wednesday, January 30.

* Cover letters should clearly state your time availability, which includes 1) a specific, projected start and end date, 2) the number of hours you are available each week, and 3) the days and times in which you are available.


IRC leading the way from harm to home.