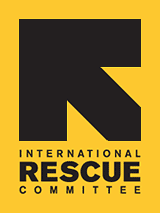 EcoThrift Teams Up with the IRC in Northern California for Business Expansion
EcoThrift – a national chain of community-based thrift store focused on waste reduction – has been a strong partner with the IRC in Northern California since 1998. They have employed several IRC clients and provided them with fast-paced, interactive, and creative jobs. Positions have ranged from sales associates to cashiers to drivers.
Having had such positive experiences with IRC clients over the years led Alfredo Rodriguez – the EcoThrift Hayward Store Manager – to recently reach out to the IRC about possible upcoming company expansion. The company finds IRC clients such great employees that they are considering placing new store location close to the areas where IRC clients live in the Bay Area.
Eco-Thrift currently has one store in Sacramento and they plan to open two new locations in areas based on IRC recommendations. Additionally, EcoThrift has also had discussions with the Job Developer in the San Jose office to find an ideal location close to IRC clients in the South Bay.
Representatives from EcoThrift are so impressed with the IRC and our clients that they looking to take our local success to the national level. They are working with IRC staff members to identify those nationwide markets that have IRC office so they can strategically place new stores in areas that will allow them to easily employee refugees and asylees across the country. The IRC is excited for the potential of new national partner and the opportunities it will hopefully create! If you are interested in learning more about EcoThift, please visit their website at http://www.jmann.com/.