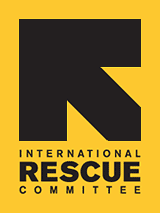 Generation Rescue (GenR) Launches in the Bay Area
In September, the IRC in Northern California introduced the concept of Generation Rescue (GenR) to a group of 100+ young professionals eager to use their own skills and passion to help advance the mission of IRC. On October 24th, we gathered again to celebrate the official launch of our GenR Steering Committee with a cocktail reception on the terrace of the St. Regis, while also celebrating IRC's Humanitarian Award recipients who were honored the same night for their outstanding contributions to IRC's international and domestic programs.
There is still time to become a member or apply for a Steering Committee position and become part of this exciting movement!
What is GenR?
GenR is a dynamic group of young professionals (under 45), from diverse backgrounds and professions committed to the International Rescue Committee's (IRC) mission to support families around the world who have experienced hardship and suffering because of war or natural disaster. Involved, inspired and influential, GenR engages their communities through advocacy, education and a range of networking and fundraising activities.
GenR Goals
• To engage young professionals and the broader public in restoring safety, dignity, and hope to refugees and those affected by violent conflict or disaster.
• To be ambassadors of IRC, serve as advocates and build awareness of neglected humanitarian emergencies and give voice to the people IRC serves through education and advocacy.
• To promote leadership and creativity in our activities.
• To encourage diversity among the IRC's community of supporters.
Membership Benefits
 IRC Pin
 GenR T-shirt
 Invitations to exclusive IRC Phone and Web briefings
 Exclusive IRC Insider e-newsletter
 Invitations to GenR meet-ups, cultivation and signature fundraising events
 Invitations to select IRC events with special GenR ticket pricing
For more information and to sign up visit: Rescue.org/GenR
If you are interested in applying for a leadership role to help steer the goals and strategy of the committee, please contact Audra Brown at audra.brown@rescue.org.