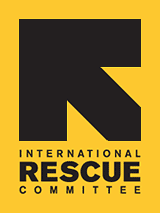 Health Access Internship

BACKGROUND
Founded in 1933, the International Rescue Committee is a leading, non-sectarian, non-profit organization providing emergency relief, protection, rehabilitation assistance, resettlement services, and advocacy for refugees and victims of oppression or violent conflict. Domestically, our 22 offices across the U.S. ensure new refugee arrivals have food, shelter, and clothing, and work with refugees to help them gain self-sufficiency.

SCOPE OF INTERN WORK
This year, the IRC in Oakland will be resettling international refugees from Eritrea, Bhutan, Burma, Afghanistan, Iraq, Sri Lanka, and Mongolia. The Resettlement Services Program is the first point of contact for newly arrived refugees and offers support, guidance and counseling though all stages of resettlement. The Health Access Team is a new service area for the IRC in Oakland and will help refugees access mental health and other medical providers and learn how to live a healthy lifestyle in the US.

COMMITMENT
15 hours per week; to be completed during regular business hours, M-F 9 am – 4 pm
Start date mid-late May
Preference for candidates that can offer a 6 commitment; (3 month minimum)
IRC is committed to working with student schedules. As such, we are flexible to accommodate time off for midterms and school holidays, and altering time availability with changing class schedules.

The IRC's Health Access Team has the need for 3 positions to be filled:

Community Health Clinic Specialist
Having a usual source of care, or medical home, is essential in assuring that our refugee clients have a place where they can seek medical care, advice, and preventative services. The Community Health Clinic Specialist will work one-on-one with clients to assure that they establish a medical home through: filling out Medi-Cal Choice forms, registering the client at the community clinic, follow up on their first PCP appointments, and educating client on utilizing services. The Community Health Clinic Specialist will be the Health Access Team's go to in terms of knowledge about community health clinics and providers that accept Medi-Cal.

Health Navigator
As a part of all refugee resettlement, all clients must take part in a Refugee Health Screening that is performed twice weekly (Monday and Thursday) at Eastmont Wellness Center in East Oakland. The Health Navigator will bring clients to their Eastmont Wellness Center visits as well as follow up appointments with providers, WIC and EBT enrollment, and other medical visits as needed. This intern will have the opportunity to spend a lot of time working one-on-one with clients and ensuring that they receive the health care they need. Patience and flexibility is essential for this position! Availability on Monday and Thursday would be most desirable for this position.

Health Educator
The U.S. health system is complicated and confusing, even for those of us who are natives! When refugee clients arrive in the United States, they have different experiences and expectations around health care services, doctors, and health insurance; some may not even be coming from countries that have a well established health system. The IRC is launching health education courses that will orient refugees to the U.S/Alameda County Health system (ie. health insurance, clinics, patient rights, etc) and preventative health topics (ie. nutrition, first aid, health screenings etc). The Health Educator Intern would help with teaching and evaluation of health education classes.


REQUIREMENTS
We require that candidates have the following qualities:
Solidly reliable with strong attention to timeliness
Excellent communication skills (both interpersonal and with supervisors)
Possess a great attention to detail and be truly organized
Have a strong sense of personal initiative and be able to work independently in a fast-paced office.
An interest in international and refugee issues; prior experience with a mulit-cultural setting a plus
Computer literacy with PC systems
Minimum of 3 years of completed undergraduate experience in a relevant field of study

PREFERRED QUALIFICATIONS:
Currently pursuing or recently completed relevant program (Public Health, Molecular Cell Biology, Integrative Biology, Sociology, Kineseology)


This position reports to the Site Supervisor


APPLYING:
Apply by sending your resume and a cover letter as a single Word document to Volunteer & Internship Coordinator Rachel Taber at Rachel.Taber@rescue.org. Title document for which program you are applying:
"Community Health Clinic Specialist Application"
"Health Navigator Application"
"Health Educator Application"

Cover letters should clearly state your time availability, which includes:
1) a specific, projected start and end date,
2) the number of hours you are available each week, and
3) the days and times in which you are available.