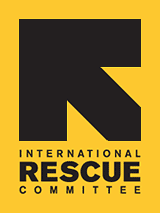 The IRC's ESL Classes Out On the Town
Throughout Northern California, IRC offices aim to offer new refugee arrivals with English language classes to help clients acculturate to their new community and find jobs. Recently, both the San Jose and Oakland classes took to the town for some hands-on learning at the local public libraries.
In San Jose, teacher Amy Rinaldo and interns Mike Shih, Perry Lopez, and Thoa Hoang took refugee students to the downtown San Jose library this past February 24th, 2012. For those students, the realization that they could get a library card and access the resources there was quite exciting – even more so when they saw the extensive foreign language book section. The Eritreans and Ethiopians could not believe what a great collection of books they had in Amharic! While at the library, the refugee students also had a chance to tour a MLK Jr. art exhibit that was still up from January's celebration of Black History Month. Amy had discussed MLK Jr. and his life during past English classes, so it was a great tie in to previous lessons. The trip was such a success that Amy and the interns plan to make the outing again with new students in the future.
In Oakland, teachers Sistie Moffit, Mitch Haller, and Bridget Glidden also took refugee students from Eritrea, Somolia, and Afghanistan to get their library cards and to tour the Oakland Public Library facilities on March 7th, 2012. With the help of library staff from the Circulation Desk, the Oakland students were shown an extensive amount of books, magazine, and audio tools for their use. The students were especially excited about the audio selection, but realized that they will need their own Cassette/CD players to use the materials on their own time. As a result, the ESL teachers are hot on the trail looking for donations from local electronics stores! The Oakland group found this outing equally as exciting as San Jose, and also plan to have it part of their curriculum with new students moving forward.
If you are interested in volunteering with the ESL program in either San Jose or in Oakland, please contact Volunteer and Internship Coordinator Rachel Taber and Rachel.Taber@Rescue.Org for more information.