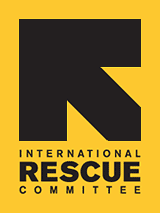 IRC Northern California Adopt-a-Family Drive

Tis' the season for giving! This holiday season staff at Intel, local youth groups, San Francisco Friends School and members of the community celebrated the season of joy and giving by participating in the International Rescue Committee's Adopt-a-Family Drive. The program offers individuals and organizations the opportunity to bring happiness and comfort to refugee families who have been resettled in the Bay Area.

Many refugees come to the U.S. with very little and a little community giving can mean the world to families. Through the Adopt-a-Family Drive organizations and community members were paired with refugee families and asked to give a gift or more for each family member. Participants gave gifts like bikes, computers, jackets, school supplies, and toys to families big and small.

Their generosity has brought newly arrived families some much deserved holiday spirit and we are truly grateful for their participation!