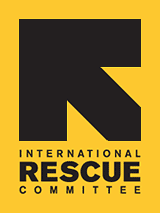 The IRC of Northern California Welcomes a New Executive Director
On February 6th, our office welcomed Mr. Johannes (Hans) Van De Weerd to the team as the Executive Director of the IRC in Northern California. Hans comes to the IRC with vast experience working for international non-profits and great enthusiasm for the opportunities that lie ahead for IRC Northern California network.
Hans recently stated that, "I am focused on seeing this office thrive – providing the best possible services to our clients and investing in the talents of our incredible staff." Hans' management style seeks to multiply these talents in each individual staff member at the four regional offices across Northern California (Oakland, Sacramento, San Jose, and Turlock).
After spending his first weeks acculturating to the IRC in Northern California, Hans recently sat down with the staff and outlined the following four organizational priorities that will be his and the office's focus in the coming year:
Expanding Services to Clients – The objective is to provide a more comprehensive set of services that will answer the many needs that face resettling refugees and asylees. Initial areas of interest include new support in the area of health and wellbeing, technology, and income generation. The IRC will update as things get under way!

Diversifying Income Streams – Hans believes that the IRC is poised to tap into California's potential, and he sees great both a need and an opportunity to involve new corporate partners and individual donors in our organization.

Increasing the IRC's Visibility – The IRC is a global leader in assisting refugees from harm to home. Locally, we should use our experience in improving the plight for refugees resettling in Northern California. The goal is for the IRC to become a major player in the promotion of refugee rights and be the go-to organizational expert in the region.

Developing and investing in the IRC Staff – In his short time as Executive Director, Hans has been impressed with the quality of the staff that works for the IRC in Northern California. He wants to focus on helping each employee grow in their career with the IRC and be an integral part in our future growth.
When Hans is not biking to and from work, he can be found with his wife and four year old daughter at their home in Rockridge. A native of the Netherlands, Hans enjoys an active lifestyle, including running and attempting to grow vegetables in his home garden with the temperamental Bay Area weather. Please join us in welcoming Hans to the IRC in Northern California!