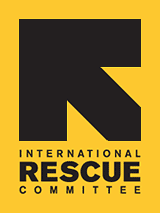 Sacramento: IRC Hosts Its First Transportation Workshop
Learning how to use the public transportation system in Sacramento can be a difficult experience for newly arrived refugees, especially when multiple transfers or various transit modes are involved. Refugees must ride the bus or light rail to get to health appointments, job interviews, ESL classes, and to complete other daily tasks. With that in mind, Reception and Placement intern Shadi Karajeh helped program and facilitate Sacramento's first transportation workshop and field trip to the State Capitol.
Modeled after a program put on by the IRC in Seattle, the initial workshop was a one-hour session and covered a wide range of topics focused on teaching basic information about effectively using public transportation in Sacramento. Some of the topics covered included what a bus stop looks like, where to stand when waiting for the bus, how to pay, confirming stops and destinations with the driver, and asking for transfers. As the workshop progressed, refugees learned about the different types of transportation available in the Sacramento area, including Sacramento Regional Transit (RT) Bus and Light Rail, Regional Transit's Neighborhood Ride Service, Paratransit, and other area transit providers. The workshop portion of the program concluded with the Group Transit Instructor discussing transfers from one type of transportation to another, differences in fares, where to buy passes & tickets and how to utilize the Internet and Google Maps for easy trip planning.
Upon completing the workshop, refugees, along with IRC staff, interns, and volunteers used their newly cemented knowledge to plan a route from the IRC office to downtown Sacramento. The destination of downtown Sacramento allowed refugees to explore alternate transit lines and experience different modes of transportation including the bus and Light Rail. To make the field trip not only about learning but also about enjoying a day out on the town, refugees were able to take a tour of the Capitol building and enjoyed a traditional American "brown bag" lunch on the grounds of the Capitol. The positive feedback from clients and volunteers has inspired the IRC in Sacramento to make this a regular field trip for newly arrived refugees!