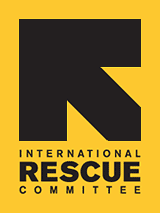 The IRC in San Jose and Santa Clara University Team Up to Provide Free Tax Clinics
For the past month and a half, the IRC in San Jose has partnered with Santa Clara University to provide free tax preparation to refugees and those in the community who need assistance. Professor Steve Wade, who teachers at the Leavey School of Business at Santa Clara, and his business students come twice a week to offer their assistance. If you are interested, please join them on the following dates and times.
Thursday nights, 5:30 pm – 7:30 pm @ the IRC in San Jose
Saturday mornings, 10:00 am – 2 pm @ 1885 De La Cruz Blvd, Ste #101, Santa Clara
These free sessions will run until April 12th, 2012. Please not that you must have an appointment. Please contact Catherine Ngo at (408) 45303536 ext. 23 to schedule a time.
The IRC send much appreciation to Professor Wade and his students for this wonderful service!