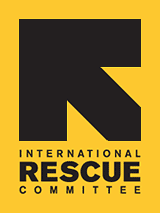 IRC SAN JOSE ANNUAL TAX PREP WORKSHOPS BEGIN

The IRC San Jose office will once again be offering free tax referral and preparation services. Appointsment can be made during these office hours: Wednesdays 5:30 - 7:30 PM and Saturdays 9 AM - 12 PM starting on February 2nd through April. Clients must schedule an appointment beforehand by contacting Cat Ngo at 408 277 0255 ext. 11.

The IRC San Jose office has been providing tax referrals and preparation since 2004. Through a partnership with Professor Steve Wade and several volunteers from Santa Clara University's Levee School of Business, IRC San Jose provides workshops to help former clients and other refugees and asylees file their taxes. Professor Steve Wade is a Certified Public Accountant and the volunteers are his own former and current business students. The volunteers who accompany Professor Wade assist in the filing of the tax returns while he supervises and reviews all forms before printing final versions for clients to mail out. Many of the volunteers have been serving the program for many years. IRC volunteers assist in organizing clients as they wait for their appointments, and ensure that IRC paperwork is completed and confidentiality forms are signed. Last year the program served 64 clients with direct tax preparation and ten were referred out to other tax preparation sites.