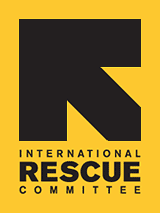 Join the IRC and Congressman George Miller to learn more about Deferred Action
Please join Congressman George Miller and the IRC in this exciting event on Saturday December 8th at De Jean Middle School in Richmond to learn how eligible DREAMers can apply for Deferred Action - allowing them to stay in the US without fear of deportation. Saturday's event will provide practical advice, and an opportunity for students and parents to ask questions.
The International Rescue Committee will be there to answer your concerns and sign up those who need private consultations!
When: Saturday, December 8th 2012, 9:00 AM - 11:00 AM (program 9:30 - 10:30)
Where: Lavonnya De Jean Middle School, 3400 Macdonald Ave, Richmond, CA
We invite all eligible applicants, community leaders, future applicants, and anyone who would like to learn more about Deferred Action and other resources for the undocumented population.
RSVP here: http://georgemiller.house.gov/dreamers
Want to learn about ways to volunteer with the IRC?
http://www.rescue.org/us-program/us-northern-california-ca/deferred-action-childhood-arrivals-oakland-and-san-jose