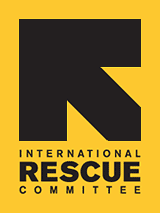 Join us in San Francisco for a free event at the Museum of African Diaspora
THE INTERNATIONAL RESCUE COMMITTEE
is pleased to invite you to
AN EVENING WITH GenR BAY AREA
GenR (Generation Rescue) is a dynamic, diverse group of young professionals who have joined forces to advance the humanitarian work of the International Rescue Committee (IRC).
Join us for private museum access, wine, light hors d'oeuvres, and an opportunity to learn more about the how the IRC works with diverse refugee communities in the Bay Area. Hear from the new Executive Director of IRC in Northern California, Hans van de Weerd, and refugee participants in the urban agriculture New Roots project.
Join us:
Friday, September 21, 2012
6:00 pm –7:30 pm
Museum of the African Diaspora
685 Mission Street (at Third)
San Francisco, California
RSVP for this free event by September 19 to Audra Brown at audra.brown@rescue.org or 510-452-8222.
THE INTERNATIONAL RESCUE COMMITTEE (IRC) responds to the world's worst crises and helps people to survive and rebuild their lives. At work in over 40 countries and 22 US cities to restore safety, dignity and hope, the IRC leads the way from harm to home.
Sarah O'Hagan
Thomas Schick
Co-Chairs, Board of Directors
Glenda Burkhart
Scott Pelley
Co-Chairs, Overseers
George Rupp
President
Rescue.org