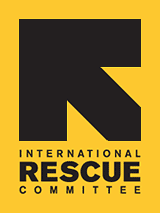 Northern California Staff Attend Annual IRC Training Conference
In January, the IRC hosted a conference in San Diego for IRC staff all over the country in order to share best practices and strengthen our abilities to serve refugees, asylees and immigrants in our respective communties. The theme for this year's conference was "Train the Trainers", an initiative focused on developing new ways of training refugee and asylee clients in a sustainable way so they can become leaders in their communities. Workshops were held for employment specialists, caseworkers, management personnel, and a cultural orientation was given for all attendees to better understand the context from which refugees are coming from.
IRC Oakland's Employment Specialist, Doug Hewitt, said that he was able to observe the way other staff in IRC offices around the country had addressed some of the same training issues he was experiencing. Through that exposure, he was able to learn new strategies and is now spearheading a new employment training program at the IRC's Oakland office.