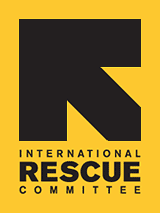 Refugees' First Visit to the New Roots IRC Farm
Oakland staff joined refugees from Eritrea, Burma, and Bhutan in their first visit to IRC's New Roots Farm in Pinole, CA. After taking a tour of the farm, the refugees spent the day filling in trenches for the irrigations system, weeding the test plot of land, and went through a general agricultural orientation.
The New Roots Project was developed as a refugee farming initiative on a 5-acre plot of land owned by the East Bay Municipal Utility District in efforts to provide an innovative new path to economic independence. The project is intended to enable a second source of income for families, provide older refugees with the opportunity for employment, and encourage healthy access to food for refugee communities. Through community gardening, nutrition education and small-business farming, New Roots is giving refugee farmers the tools and training they need to grow healthy and affordable food and become self-sufficient.
To find out more about the New Roots program please visit http://www.rescue.org/new-roots