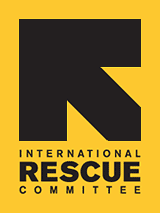 Sacramento: IRC Clients Tour the State Capitol
Despite the triple degree temperatures, the IRC in Sacramento hosted another successful transportation workshop and field trip to California's State Capitol. The goal of the workshop and field trip was to educate clients on how to effectively use public transportation throughout the greater Sacramento area and introduce them to different areas in their new community.
Clients who attended an in-class transportation workshop had the opportunity to attend the June 30th field trip and put their navigation skills to the test! In addition to experiencing the various transportation options in Sacramento, IRC clients and volunteers enjoyed a walking tour of the California State Capitol, downtown, and historic Old Sacramento. Clients and IRC supporters visited a number of famous sites including the State Capitol Museum, Capitol Mall, and the California State Railroad Museum. IRC provided a healthy picnic lunch which everyone enjoyed in the Capitol rose gardens. Although everyone was exhausted at the end of the day, clients said they couldn't wait to explore more of their new city.
Events such as these would not be possible without the support of our fantastic intern and volunteer network. IRC staff would like to extend a special thanks to Shadi Karajeh, Sarah Lerner and Pamela Pimentel for making this such a successful event!
If you would like to volunteer with IRC in Sacramento, please contact us at 916-482-0120.