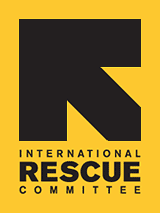 San Jose: Citizenship Works Volunteer Opportunity
The International Rescue Committee in San Jose will be hosting Citizenship Works on Thursday, October 25th from 5 to 7 pm, an event for group application and processing. The IRC is taking initiative to encourage refugees and asylees to fully integrate into the U.S., and incorporate new strategies and technology in immigration. Our goal is to submit twenty applications, and generate student interest and enrollment for our Civics Class that night.

We are looking for volunteers to assist with intake and eligibility screening, quality control, and direct application work. This is an excellent opportunity for law students or community members interested in learning more about the naturalization process. You will also have a direct, positive impact on helping refugees and asylees fully integrate as citizens of the U.S.
Training will be on Friday, October 19 from 1 to 3 pm, and volunteer commitment for the day of (Thursday, October 25) will be from 4:30 to 7:30 pm.
Please email our volunteer coordintator at Catherine.Ngo@rescue.org to confirm your availability and/or for more information.