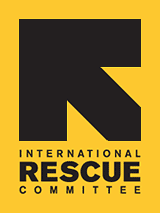 Support the IRC on Your Next Trip to the Supermarket
Solana Beach, California-based natural foods company, Earnest Eats has begun an innovative "seed to market" initiative aiming to help refugees attain a better life by harvesting ingredients grown by refugee farmers at IRC's New Roots Community Farms and including those ingredients in Earnest Eats foods. In addition to making refugee farmers part of its supply chain, Earnest Eats is donating 10 cents from the sale of each bar (up to $5,000) to the IRC to support its global humanitarian efforts.
The team at Earnest Eats was inspired to create the Dark Choco Mint Baked Whole Food Bar after learning about the IRC's New Roots Community Farm in San Diego. Earnest Eats commissioned a first-ever bulk harvest of mint from the refugees, who until that time had used the farm to grow food for their families and to sell at local farmers markets.
"Some Earnest Eats employees have been supporters of the IRC and its global humanitarian efforts for decades and this first-of-a-kind initiative provides a great way to support IRC programs for refugees in our own backyard," says Andrew Aussie, president and co-founder of Earnest Eats. "Our hope is that this turns into a larger income-generating program for refugees at New Roots Farms across the country and just as importantly raises awareness about the IRC's efforts in the U.S. to a whole new audience of potential supporters."
Maryamo, Mint Farmer
The IRC's New Roots program brings refugees together through urban agriculture projects aimed at providing access to fresh and healthy foods, establishing a space for community gathering and support, and giving them an opportunity to earn income by selling their harvests.
A New Roots community farm will be opening in our own back yard in Pinole, CA in early October!
Help support New Roots refugee farmers yourself by looking for Earnest Eats Dark Chocolate Mint Bars in all Raley's and select Whole Foods and Safeway stores in Northern California (click here for locations
http://bit.ly/TTrD9U
). Just look for the IRC logo on the front of every bar.
Not only do they support a good cause, but the tasty Baked Whole Food Bars are 100 percent natural, vegan, and wheat-free nutrition bars made with almond butter and packed with naturally sweet fruits, hearty nuts, seeds, and whole grains. Need more incentive? Click here for a downloadable coupon
http://bit.ly/MLVTDl