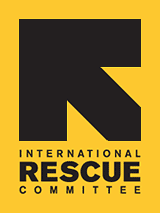 Volunteer Opportunities & In-Kind Donations
Volunteering with the IRC
Thank you for your desire to assist refugees by volunteering at the IRC in Northern California. Volunteer support is an integral part of the IRC's mission to provide opportunities for refugees to thrive in the US, and we are excited to partner with you along the way. In the Northern California network, there are 5 regional office in Oakland, Sacramento, San Jose, Turlock, and Modesto, and each local office has volunteer opportunities waiting for your assistance!
Check out the following information to learn everything about volunteering in Northern California:

Volunteer Opportunities

How to Apply

Upcoming Volunteer Orientations

Volunteer Experiences

Frequently Asked Questions



Donating In-Kind items to the IRC
Donated goods are a great way to immediately assist newly arrived refugees in your local community. Please check out the following links to see what items we can and cannot accept, who you should contact to arrange donation drop offs, and additional information on how you can make an impact.

Frequently Asked Questions

Car Donations