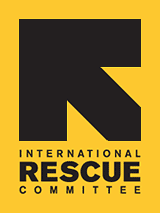 Vision for the future from the IRC's Northern California Executive Director
Dear Friends of the IRC in Northern California,
With great enthusiasm I am greeting you on behalf of the IRC in Northern California. I am excited that I have been given the opportunity to support refugee families and asylees as they begin to thrive in Northern California.
With offices in Oakland, Sacramento, San Jose and Turlock, the IRC in Northern California (IRC) provides critical resettlement services to refugees that include initial reception, housing, employment and immigration services. However, the IRC wants to do much more for refugees, their families AND the communities that have welcomed them. In 2012-2013, the IRC in Northern California plans to expand our programming into the areas of refugee health, financial literacy, food security, and economic development.
Health care is important for everyone. Although the standard of health care in the United States is high, health services, as many Americans know, are not accessible for everyone. Refugees often arrive with serious health needs that have not been addressed. A health program at IRC will assist refugees and asylees in navigating the US health care system, provide translation services, and facilitate the enrollment of refugees in health insurance. Furthermore, IRC trained community health workers will provide health education, mental health, and well being services to address the needs of our clients.
In addition, IRC is working with local partners in Oakland to begin offering community gardening and food security programming to refugee and asylee clients in 2012. The IRC New Roots program has been implemented in other IRC offices around the US and has successfully supported refugees with training and employment opportunities in urban farming and community garden projects. IRC is also developing a financial literacy and micro enterprise program before the end of this year that will help refugees to obtain the necessary skills to start their own business and maximize economic opportunities.
We are excited to soon be able to offer our clients more opportunities to thrive in the US, but with many new projects starting, or on the drawing table, the IRC is looking for people and organizations that are willing to support these new community based initiatives. If you are interested in helping us to grow these projects, please consider volunteering, partnering or making a financial investment. For more information on how you can help contact me at hans.vandeweerd@rescue.org. I would be happy to talk to you more about the need and potential of our new and existing activities. I look forward to your continued support of the IRC's work in Northern California.
Sincerely,
Hans van de Weerd