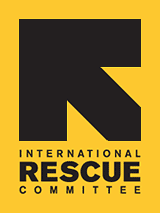 ALERT Program Launches Appeal for Community Support
It is estimated that 14,500 - 17,500 people are trafficked into the United States each year. These numbers do not include those U.S. citizens who fall victim here, in their own country. IRC's Arizona League to End Regional Trafficking (ALERT) team has been committed to a statewide training and outreach program and is currently serving 12 victims. With each person and community outreached to, they are one step closer to identifying more victims and ending human trafficking in Arizona.
If you would like to support the efforts to end human trafficking in Arizona or make a donation, please contact Mark Bratman, ALERT Program Manager, at markb@theIRC.org or by phone at 602.433.2440 ext. 236.