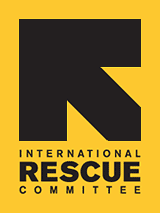 Apollo Group Donates Laptops
The International Rescue Committee in Phoenix would like to thank an incredibly generous donor—Apollo Group, Inc! Apollo Group recently stopped by the office to donate 30 laptops that will greatly benefit newly arrived refugees. Since computers are an in-demand item, these laptops will be distributed to clients who complete our computer literacy courses and gain employment. As a result, this donation will encourage refugees to continue their personal development and quickly become self-sufficient.


Apollo Group, Inc was founded in 1973 to support the growing number of non-traditional students seeking higher education. Through its subsidiaries (University of Phoenix, Apollo Global, College for Financial Planning, and Institute for Professional Learning), Apollo Group helps working adults remain lifelong learners. A partnership between IRC and Apollo Group is ideal since many refugees hope for a better future, including higher education, in their new lives in the US.

If you have any electronics, appliances, household items, toiletries, or clothing that you are willing to donate to help refugees rebuild their lives in Phoenix, please contact our In-Kind Coordinator Jackie Nolot at Jackie.Nolot@Rescue.org.
Article written by: Alexandra Nally
Photo Credit: Nicky Walker