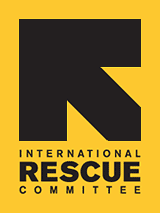 Celebrating Financial Education Month
Celebrate Financial Education month by making a positive change in a refugee's life! Becoming financially independent is a tough transition for everyone and for refugees across America, there is a learning curve in this process they must master quickly. Whether they are familiar with complex finances, or have never seen a bill, everyone benefits with guidance from Financial Education Classes.
This month at the IRC, a series of educational workshops centered around topics like budgeting, banking, understanding credit, and job readiness will help new refugee families tackle the complexities of the American financial system. This program cannot exist without the generous support of volunteers. If you are interested in working with families on home budgets, working on interviewing skills, and helping to understand bank products, please contact Nicky Walker, Volunteer Coordinator at (602) 433-2440 x 213.