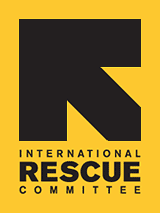 Cuban Conga: A Day of Celebration
The Cuban Senior ESL class celebrated 6 months of English language learning with a Potluck Practice Session. The lively event took place at Urban League Manor where the classes are held every Wednesday from 1:00 to 2:30pm. Susanna Velarde, case manager for the Cuban/Haitian Program and Marc Rambeau, a dedicated intern, attended the event along with 17 Cubans and a few IRC staff members. Susanna even invited her parents who spent a musical afternoon getting to know the Cuban students and enjoying delicious Cuban fare. The participants took a break from the traditional classroom setting and took the practice session outside where, despite an overcast sky, they took advantage of the cool and pleasant weather to enjoy. There was dancing, singing and an impromptu conga performance by one of the students, Reinaldo Ramos, and Susanna!
All in all, it was a great event that showed how well the group works and plays together. The students have come a long way during the past 6 months and with Marc's support and amazing teaching skills, they have learned a lot. There is a widely held misconception that seniors are not capable of learning new things - a belief often held by seniors themselves. It has been a great experience for all involved to prove this myth wrong. Here's to another six months of English Language Learning – in fact, a lifetime of continued learning and discovery for our refugees!