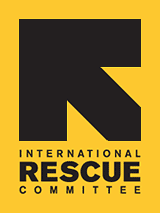 Delicious Food and an Inspiring Story at Sinbad's
The road to safety can be quite long for many refugees eager for a new start. After over 40 years living in Iraq and 20 years as a cook and restaurant owner, Omer left his homeland, tired of struggles and worries about his kidnapped son, Abdullah. Omer sold his business and most of his properties after obtaining refugee status in Turkey. He was determined to tap into his business experience from Iraq with the purpose of providing for his family while living in peace in the United States.
Omer received a $10,000 loan from the IRC's Micro-Enterprise Program in June 2010 to improve the premises of Sinbad's, his Middle Eastern fast-food restaurant scheduled to open in September 2010. At that point, he had already invested approximately $40,000. Omer paid off this first loan in only two years and received a second loan from the IRC in April 2011 to purchase a new machine for flattening pita bread mixtures much faster than by hand, so he could enhance customer service.
Omer had the experience, work ethic and solid relationships within the Iraqi community in Phoenix to make this business successful. He works seven days a week and still goes to Phoenix College on Tuesdays and Thursdays from 5:30 pm to 8:00 pm to improve his English abilities.
Sinbad's has become a point of reference within the Arab-American community in the area, provided five people with employment and allowed Omer and his family to buy a beautiful house in Arizona. Omer is a wonderful example of a refugee moving from harm to home and becoming an integral part of a new community.
For more information on this and other businesses the IRC in Phoenix has assisted please contact Daniel Martin-Mora at Daniel.Martin-Mora@Rescue.org.
Story & photograph by Daniel-Martin Mora