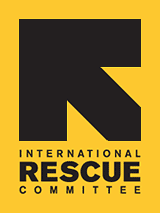 Driving in Style – Refugee Family Receives Car
Thanks to a generous donation by Laura Martin, a refugee family of five recently received their very own 2003 Volkswagon Passat. The family, originally from Rwanda, has resided in Phoenix since October 2010. A teacher overseas, Jeremie, the head of the household, is now working at Sky Harbor Airport with GCA Janitorial Services. Upon receiving the vehicle donation, he said he was excited to drive to work and take other friends to their jobs. Before the donation was made, Jeremie had a five-hour round-trip commute to work each day.

Vehicle donations to the IRC help refugee families like Jeremie's; a car immediately impacts a family, making it easier to get to and from work and providing them with extra mobility beyond public transportation. This is especially meaningful in the first few months after arrival in the United States, when refugees face the challenges of community integration, start new jobs, and begin to work towards the achievement of economic self-sufficiency.

IRC is pleased to report that all appropriate items donated for refugees are distributed to refugee families as soon as possible in order to ensure they have the resources they require to successfully integrate in their communities and achieve self-sufficiency. If you are interested in making a tax-deductible vehicle donation to a refugee family, please contact Rachel Aherin, Development Associate, at 602.433.2440 ext. 175 or rachel.aherin@rescue.org.