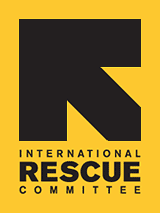 Executive Director Robin Dunn Marcos Departs for Kenya
It is with mixed emotions that we say goodbye to our Executive Director, Robin Dunn Marcos. While we are delighted for her new adventure as the Director of the Overseas Processing Entity in Nairobi, Kenya, we will greatly miss her leadership and commitment to the IRC in Phoenix. She has served as a champion of resettlement for nearly fifteen years and over 10,000 refugees began their journey in the United States under her dedicated, watchful eye.
Phoenix is a richer community due to Robin's strong connections and advocacy work on behalf of refugees, and her vision and innovation can be measured by the many holistic programs that were developed during her tenure. From an initial staff of eight people to a current staff of 56, Robin has never lost sight of the mission of the IRC: assisting refugees in their journey from harm to home. Her commitment has encouraged incredible program growth which made invaluable impacts on both our clients and our dedicated staff.
As a testament to her continued dedication and commitment, she wanted a significant and meaningful way to encourage continued support for the IRC in Phoenix. To honor her lasting accomplishments, we hope you will consider making a Tribute Gift to IRC in her name. For more information on making a Tribute Gift, please contact Monica Barrows, Development Manager, at 602.433.2440 ext. 176 or Monica.Barrows@Rescue.org.