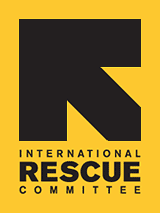 Food Pantry Stocks Up
Food Security is rapidly expanding in the IRC's new home through the addition of a food pantry. Housed under the Community and Economic Development Programs, the pantry is available to case managers who typically pick up foodstuffs for new arrivals at a grocery store, as well as to clients who are in need of emergency food boxes.
Currently the food pantry is stocked through St. Mary's Food Bank and is set up with a scale, barcode scanner and inventory system. General Mills has been an active partner in IRC's Food Security Program, helping plant a citrus orchard with refugees. Additionally, they are providing mock-interview scenarios with 30 refugee job-seekers next month in August, and they have donated items to the Food Pantry.
IRC Phoenix is accepting donations from local businesses or individuals to help stock the food pantry. We are always in need of staples that can be given to all ethnicities, including rice, fresh or canned vegetables, frozen meats (chicken, beef or fish), cooking oils, fruits, spices, coffee, tea, water and breads.
For more information or to make a donation, please contact Jon Vosper at jon.vosper@theIRC.org or at 602.433.2440 ext. 235.