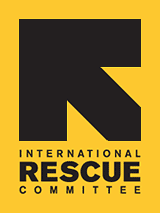 Get Fresh Produce Weekly - Join Our CSA
Summer is officially over and we're happy to announce that we are revving up our CSA program!
Starting January 9th, the first order can be picked up at the IRC office at 5227 N. 7th St Phoenix. This season's bounty will most likely include: arugula, beets, broccoli,
brussel sprouts, cabbage carrots, cauliflower, chard, kale, lettuce, mustards, onions, parsnips, peas, potatoes, radishes, spinach, winter squash, along with many other native and heirloom varieties.
For those who are unfamiliar with the CSA membership policy, we have a rolling deadline for enrolling in the CSA membership program and we provide easy payment renewals for existing customers that can be suspended for indefinite periods of time as well as for specific dates, such as vacations. This allows you to choose when and where CSA works best for you and your family's needs. A membership share is $20 a week for as many weeks as you would like, with a minimum of 5 weeks heavily encouraged. You can read the full policy at the website: gilafarm.org/csa-phoenix/policy/.
This CSA is part of the Gila Farm Cooperative - a group of refugee farmers resettled in Central Arizona. Gila Farm Cooperative was founded in 2011 with support from the International Rescue Committee (IRC) in Phoenix. The IRC has been working with refugee farmers in Arizona since 2007 through the New Roots Farm and Food Security program, which promotes economic empowerment, household food security, and self-sufficiency of refugee and asylee farmers.
If you have any further questions or inquiries regarding the CSA, the payment plans, or the cooperative in general, please contact New Roots Coordinator, Jessica Woiderski at jessica.woiderski@rescue.org or call 480-256-2213.