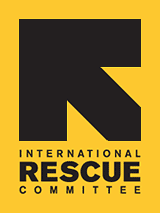 Growing Fresh Vegetables for Local Families
Gila Farm Cooperative was founded in 2011 with the support of the IRC. The Cooperative works with refugee farmers from all over the world, from Bhutan to Iraq, Congo to Burma, Somalia to Uzbekistan.
One of the mainstays of the Gila Farm Cooperative's continued success is its Community Supported Agriculture (CSA) program. Valley residents who want fresh, locally-grown, pesticide-free fruits, herbs, and vegetables can purchase weekly shares of the farm's yield. CSA clients pay $25 per week in advance, typically for ten weeks at a time, and are rewarded by the freshest, first harvest items.
Local families who buy into the CSA pick up a reusable canvas tote bag each week filled with 10 to 12 different varieties of fruits, vegetables and herbs. The bags are delivered to the IRC's Phoenix office each Wednesday afternoon and provide enough produce to provide a week's worth of creative, nutritious meals. Customers get a weekly newsletter filled with recipes for that weeks' produce, updates from the farm and farmer spotlights.
Signing up for the CSA is a quick and simple online process. Customers can order for 8, 10 or 12 weeks of deliveries at a time. Signups are rolling and families can sign up at any time of the year.
The New Roots and Gila Farm Cooperative refugee farmers grow these crops on local land, from organic seeds, and without the use of chemical pesticides, herbicides, or fungicides.
Those who would like to buy a CSA share for a refugee family can donate $25 via Gila's website. These donations give IRC clients access to healthy local food that supplements the recipient family's nutrition while also supporting the local refugee producers.
To join Gila Farm Cooperative's CSA program and support local refugee farmers, or to buy a share for a low income refugee family, visit http://gilafarm.org/csa-phoenix/. To find more out about the program, contact Jessica Woiderski at jessica.woiderski@rescue.org.
Story by Sophie Epstein, Communications Intern
Photo by Lindy Drew