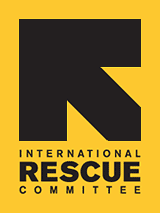 From Harm to Home, Step by Step: IRC's Immigration Services
From Harm to Home, Step by Step: IRC's Immigration Services
On any Friday morning, the training room of the IRC in Phoenix buzzes with activity of staff, volunteers, and new refugee clients who have arrived within the past week. The Friday Mixer is the first orientation for new arrivals. It may be their first time in the IRC offices, and represents the beginning of a new stage in their journey from harm to home.
In their countries of first asylum, these individuals compiled paperwork, were interviewed, and underwent background and medical checks as part of the process of obtaining refugee status. Yet legal clearance to come to the U.S. is not the end of a refugee's journey to a safe and permanent home. The IRC's office in Phoenix provides a comprehensive array of services that help refugees transition from arriving on safe soil to establishing a permanent home in the United States. From initial care and guidance when they first arrive in Phoenix through subsequents steps in their path towards citizenship, the IRC assistsrefugees throughout their journey. Not only does the IRC's Immigration program assist refugees but also asylees, victims of human trafficking and other immigrants.
Green Cards & Citizenship Applications
The first step along the road to citizenship is for an immigrant to apply for Legal Permanent Residency, also known as a Green Card. An IRC Immigration Coordinator will help the applicant apply for a Green Card and explain immigration rights and responsibilities and what the applicant must do to ensure that they will qualify for continued residency and future citizenship.
After 5 years of permanent residency in the US, an immigrant can apply for US Citizenship. While it is primarily the applicant's responsibility to apply for this status change, IRC's Immigration Coordinators are certified by the Board of Immigration Appeals (BIA) to assist with this process. IRC's BIA-accredited staff can also assist applicants to apply for a possible waiver of their processing fee through US Citizenship and Immigration Services (USCIS).
Completed naturalization applications are sent to USCIS and once the paperwork has been processed and approved, a fingerprinting appointment is scheduled. Applicants are then invited to be interviewed by USCIS which is the crucial next step in transitioning the applicant from Legal Permanent Resident to U.S. citizen. During the naturalization interview, each applicant is tested on their knowledge of the English language and American history and culture. The applicant must correctly answer at least six questions out of ten, read and write at least one sentence in English, and finally take an oath of allegiance. If the applicant successfully passes this challenging test they have cleared a major hurdle and is scheduled for a swearing-in ceremony which will officially confer citizenship.
Citizenship Classes
Preparation for naturalization interviews is vital to an immigrant's success. IRC's Citizenship Education Coordinator organizes citizenship classes that help applicants build their knowledge of American culture. Citizenship classes at the IRC in Phoenix are taught in ten-week sessions, providing each client with at least forty hours of student-instructor time. Citizenship classes are led largely by trained volunteers and cover US civics, English language specifically needed for the naturalization interview, and assisting in naturalization interview prep. As each client's naturalization interview date draws nearer, IRC's Citizenship Education Coordinator conducts mock interviews with the citizenship students.
Affidavit of Relationship (AOR) & Family Reunification
A recently revamped program granting Affidavits of Relationship (AORs) provides recourse for some refugees whose parents, children, or spouses were left behind.
A Case Worker with IRC Phoenix's Immigration Staff assists clients applying for AORs. Clients filing AORs must be from one of 22 designated nations, from Afghanistan to Zimbabwe. Their family members must themselves be internationally displaced, living as refugees in a foreign country. Additionally, their biological relationship to the applicant must be confirmed by DNA testing during the application process. IRC's Immigration Case Worker helps clients gather as much detailed information as possible about their family members in hopes of being reunified. Refugees may now file an AOR for family members anytime during their first five years in the country.
Clients who are not eligible to apply for an AOR may still apply for Family Reunification with the assistance of IRC's Immigration Coordinators through a different type of called a Visa 93.
Once a refugee becomes a citizen (after five years) they may apply to be unified with direct family members in the United States. In all situations the length of time between filing for family reunification and the person actually arriving in the United States may be very lengthy and in some cases may not approved.
Immigration and citizenship services offered by the IRC in Phoenix include:
· Assistance applying for a Green Card
· Assistance with written application for U.S. citizenship through USCIS
· Citizenship classes and exam preparation
· Applications for Affidavits of Relationship or Family Reunification
· Preparation of travel documents
· Referrals to other required services as needed
To learn more about the comprehensive immigration and citizenship services that the IRC in Phoenix provides, contact Immigration Coordinator Nadia Fortin (nadia.fortin@rescue.org) or Citizenship Education Coordinator Parisa Gorg (parisa.gorg@rescue.org).
Story by Sophie Epstein, Communications Intern
Picture by Hessam Rahimian