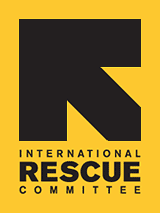 Healing Wounds of Torture Through the Arts
The IRC's Survivors of Torture Program is currently in its second year and making remarkable strides in healing individuals and families from the wounds of torture. In recognizing that torture impacts not only individuals, but families and communities, the program began an after-school activity group for 8-12 year old girls enrolled in the program. Each week, five participants meet with the Survivors of Torture Case Manager to build self-confidence, leadership and social skills through age appropriate activities. In addition, this time allows the participants to engage with others outside of their families and to discuss challenges and successes as they integrate into the United States. After a vote, the girls chose to name the group- aptly- 'The Girls' Group'.

Recently, the Girls' Group was lucky to receive donated tickets to the Arizona State University Gammage Theater's production of Billy Elliott. On a Wednesday night, all five participants climbed into the IRC van to head to Tempe. On the way to the theater, one of the girls stated that she had never been to Tempe and thought the college campus was beautiful. Exploring a new area of the Valley increased the excitement of the evening. Before the show, the girls walked, wide-eyed, around the theater and asked questions about what was to come. During the show, there were ooh's and ahh's, accompanied by many giggles at the British dialogue and hysterical laughter when Billy Elliott put on women's clothing! The general consensus was that the show was very funny!

In a discussion the following week, the girls reported the following highlights of their Billy Elliott experience:
- I liked the part of the Christmas and the show was very funny and nice. I liked it.
- The Act 1 was cool and amazing. I mostly liked the act 'Born to Boogie'!
- It was so fun. I was so happy and I like when the two boys dress like a girl. It was so funny. I like to go again.
- I really liked your ASU Gammage Theatre. The part that I liked was the Christmas part. I want to enjoy it again, it was funny.
- Wow! We had a fun time at the theatre and I loved it.
Last week at group, the girls decorated picture frames and were given copies of the pictures taken at Billy Elliott to remember the night. Upon receiving the pictures, they began to talk excitedly about the 'field trip', which was clearly a night to remember!

If you would like to donate tickets or find out how to support our programs, please contact Nicky Walker, Development Manager, at Nicky.Walker@Rescue.org or 602.433.2440 ext. 213.