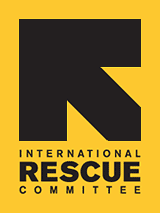 Help Refugee Youth Gear Up for School Success
New refugees students arrive every week and they need your support to get a great start to their education. We are still collecting much needed items to create "Success Satchels" for these new Americans. Help new students start the school year on the right foot by making a contribution of any of the items below, or load up a backpack to create your own "Success Satchel," guaranteeing a great start to the new year.
We will be collecting backpacks, #2 pencils, glue sticks, erasers, washable markers, crayons, colored pencils, safety scissors, rulers, pencil cases, lined notebooks (wide-rule), pocket folders, blue or black ink pens, 1" binders, highlighters, calculators and pocket dictionaries. With your help, we can assure that every refugee child has the tools for success in the classroom this year. If you would like to make a contribution or host a Back-to-School Drive for the IRC, please email Rachel Aherin, Development Associate, at or by phone at 602.433.2440 ext. 231.