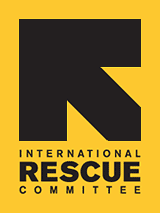 Holiday Giving Campaign Reaches Over 400 Refugees
The IRC in Phoenix wrapped up its Holiday Giving Campaign on Saturday, December 15, 2012, with the help of over one hundred volunteers, including sixty who hand-delivered thousands of dollars' worth of gifts to newly arrived refugees. Volunteers from the Church of Latter-Day Saints in Mesa and IRC staffers comprised the final link in a chain of generous Valley residents who gave their time, gifts, and goodwill to refugees newly arrived in Phoenix.
The Holiday Giving Campaign, coordinated by In-Kind Coordinator Jackie Nolot and AmeriCorps VISTA Jared Worley, collected over $30,000 worth of gifts for refugees resettled by the IRC. Families, individuals, and community groups "adopted" refugee families, all of whom arrived in 2012 and will be spending their first-ever holiday season in their new homes. An estimated 65% of those who were adopted this season arrived in Phoenix within the past three months—some as recently as three days prior to the deliveries.
Each donor group received a brief wish list from the family. Most wish lists included blankets and bedding, towels, dishes, microwaves, toiletries, and children's clothes and toys. The adoptive families delivered these household staples and more. Dozens of microwave ovens, vacuum cleaners, and new bicycles were donated to refugee families by private donors.
With the help of Mesa's Church of Latter-Day Saints, Pinnacle Presbyterian Church, and Orangewood Presbyterian Church (which also donated space to store the gifts), the IRC's giving campaign reached over 100 refugee families, totaling over four hundred individuals. The 400-plus refugees who received gifts as part of the Holiday Giving Campaign hail from nine countries: Bhutan, Burma, Congo, Cuba, Eritrea, Iran, Iraq, Somalia, and Sudan.
Purchased gifts were dropped off at Orangewood Presbyterian Church, where IRC staffers worked late into the night to sort, document, and wrap them. Volunteers from Intel, Charles Schwab, and North High School also donated their time to the campaign, wrapping presents over two days in preparation for delivery.
Volunteers—and local news crews—braved the chilly drizzle early Saturday to kick off the giving extravaganza. Half of the day's sixty volunteers arrived at Orangewood early in the morning to help load gifts onto the double-decker bus and into an additional 26-foot U-Haul truck. The volunteers then boarded the cheery red two-story vehicle, donated for the day by the Real London Bus Company and driven by company owner Jonathan Pring.
Krista Roy, IRC's Logistics Coordinator, led a team of 15 enthusiastic volunteers in delivering gifts to five different apartments within the complex. Each delivery was "heartwarming" in a unique way, she said; the face-to-face meeting of volunteer and refugee children was especially poignant. Younger children spending their first holiday season were introduced to the tradition of giving wrapped gifts. Fifteen volunteers piling into a small single-family apartment bearing massive presents were enough to pack the space to the gills, yet their en masse arrival brought delight and, occasionally, discovery. A four-year-old Eritrean girl was puzzled by the gift-giving extravaganza. However, once she understood that the paper was disposable and that the gifts inside were for her to keep, she proudly spirited her family's parcels off to the kitchen one by one to unwrap them privately and stash them for safe-keeping.
Krista's final delivery of the morning was to a family from Iran who already had a Christmas tree in their apartment. Their precocious seven-year-old son was delighted by the gifts, particularly a Lego set that he had excitedly looked up on the internet before requesting it, and a much-longed-for telescope. "This boy is such a little genius," Krista explained, adding that he speaks perfect English and has shown a real aptitude for science. "He got a volcano science-project [kit] and a telescope—that's his kind of thing."
But it wasn't just the children who expressed their joy on Saturday morning during the volunteer visits. A young Sudanese man in his twenties received a bicycle, among other much-needed household goods, and was overflowing with gratitude. "He wanted his picture taken with all his presents," Krista recalls.
The afternoon ushered in round two of deliveries. A second group of volunteers made deliveries to various apartment complexes around the Phoenix Metro area. A Congolese family of seven was delighted to receive greetings in their native language, Kinyarwanda, from IRC staffer Jared Worley. This visit was one that stood out emotionally for Jared, as well as an earlier visit to a Somali family who had arrived in Arizona only three days beforehand. Jared recalls that the kids were "very shy to open presents" at first, "but they got into it. The soccer ball was a big hit. This little five-year-old [boy] had some skills. He was juggling with it."
Teen and adult volunteers from the Church of Latter-Day Saints shared their feelings after the event—feelings strikingly similar to those of the families they visited: gratitude and joy. "Being able to see the expressions on the kids' faces when they got the toys made me feel really good inside," wrote one teenage volunteer. "I realized at that moment how very blessed I am. I knew there was nothing better we could be doing that day." Another young volunteer was struck by how few material possessions the refugee families had, and saw the impact that the bundle of gifts would have on the recipients' daily lives. "Once we were inside it took only a single glance to see everything they owned," this volunteer recalls. "It then became a reality to us that we weren't giving gifts or presents to these people. We were giving basic necessities for their well-being as humans." A coordinator of the Latter-Day Saints volunteer team concluded with her family's experience, "My children as well as my husband and I enjoyed spending time with the families," she writes. "It was an experience that [strengthened] our family bond."
The IRC would like to thank the families, individuals and community groups that came together to make this event possible: Orangewood Presbyterian Church, Real London Bus Company, Church of Latter-Day Saints in Mesa, Pinnacle Presbyterian Church, Intel, Charles Schwab, North High School, and many individual community members.
To find out more about how your family or group can participate in this year's Holiday Giving Campaign, contact IRC's In-Kind Coordinator, jackie.nolot@rescue.org.
Story by Sophie Epstein, Communications Intern
Pictures by Nicky Walker and Jackie Nolot