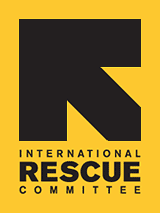 Hope for Refugee Education

Volunteers who serve the refugee community of Phoenix are a constant source of inspiration. They show a willingness to give up time, energy, and resources to better the lives of others. One such individual is John Larsala, a former refugee who was resettled by the International Rescue Committee from Liberia in 2000. Through the IRC's programs, John was able to purachase a home and start his own business. Soon after arriving in the US, he realized that refugee students were performing below their potential. He knew he had to do something to make a difference. John founded Parent Child School Support Services (PCSSS), drawing on his experience starting a school in Côte d'Ivoire for children fleeing conflict.
As PCSSS was developing, IRC volunteers John Olson and Jamie Woudenberg were coping with similar concerns about the achievement rate of refugee students. These two individuals were motivated to make a change, but were missing a direct connection with the community who could understand the unique challenges that refugees face. The three teamed up to form IRC's Scholarship Committee.
The group began with modest goals-- rather than attempt to improve education for all refugee children immediately, they worked with local private schools to provide scholarships for students who demonstrated especially high potential. With this as their first goal, the group became known as the Scholarship Committee. So far, the work of this committee has enabled refugee students to attend the International School, Teleos Preparatory Academy, All Saints School, Tesseract School, and Loyola Academy.
With the help of the PCSSS after school tutoring program, all the students are thriving at their new schools—in fact, two refugee youth at All Saints said that they owe their success to John's assistance. Edwin, a 6th-grade boy enrolled in Loyola Academy, said about his new school, "I want to be there forever." He agreed that it is much harder than his old school, but he doesn't mind being there from 7:30-5:30 every day. When asked if he missed his friends at his old school, he said that at Loyola "everybody is my friend". For the scholarship committee, these success stories make all their hard work worthwhile. "Nothing is better than giving students their whole future," commented John Larsala.
The Scholarship Committee has big goals for the future—most immediately, they are seeking scholarships to summer camps and the donation of a van for transportation to activities. A short basketball camp run by Jamie's daughter was very successful, so the group is confident about expanding the idea and giving refugee children something fun and productive to do over the summer. John Larsala has also set his sights high. Someday, he hopes to expand PCSSS beyond Arizona to provide assistance to all refugee children in the US.
When describing his emotions as a refugee arriving in the US, John Larsala said, "We were completely on our knees, knowing not what to do. Because of the support of the agencies and the government, we had hope. Now we can stand up and still be hopeful." Surely, the work of John L., John O., and Jamie is greatly contributing to the hope felt by newly arrived refugee families.

If you would like more information on IRC's Scholarship Committee please contact Development Manager Nicky Walker at Nicky.Walker@Rescue.org.
Article written by: Alexandra Nally, Program Volunteer Coordinator VISTA