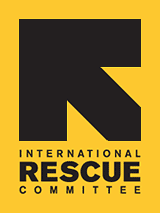 International School Offers Global Education to Refugees
Five young refugees from Burundi and Iran began their first day of school this month at the International School of Arizona. The International School graciously extended all inclusive scholarships to the students, a value of over $63,000. It is an excellent opportunity for the new students. The International School offers a unique bilingual curriculum, with French and Spanish tracks. The refugee children, who range in age from 2 to 7, will get the chance to thrive in a small classroom environment where diversity and multiculturalism are celebrated.
This is the beginning of a strong relationship with the International School which has welcomed the IRC into its initiative to give back to the community. The IRC and the International School have partnered together for other exciting opportunities and the IRC provided an educational presentation to the students about refugees. If you would like to support refugee education, please consider donating back-to-school items such as pencils, notebooks and backpacks to the IRC. To make a donation email Rachel Aherin, Development Associate, at or call her at 602.433.2440 ext. 231.