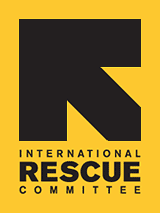 Interpreter Service Opens Lines of Communication
Phoenix is home to many different cultures, and naturally, many different languages. With that rich blend of communities, though, come many challenges for new refugees to access American services. Recognizing a need for professional interpreters with capacity for languages of lesser diffusion, the IRC Interpreter Service was formed. The program is proud to offer professional interpreter services to the Phoenix community, as well as opportunities for multilingual individuals to work as contract interpreters. Our thorough screening, training and evaluation process ensures that our interpreter services are of the highest caliber. For interpreters, we offer a great opportunity to turn interpretation into a profession and gain excellent experience in the community.
Currently, we are looking for interpreters in the following languages: Burmese, Karen, Kayan, Swahili, Somali, Farsi, and Nepali. If you speak any of these languages and are interested in contract interpreter work, please contact us.
If you are interested in obtaining interpreter services, Title VI training, or in working as a contract interpreter, please contact AnaMaria Bambaren-Call, Interpreter Services Program Manager, at anamariabc@theirc.org or 602.433.2440 ext. 205.