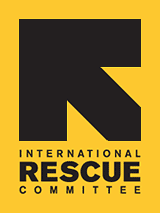 IRC Interpreter Services – Bridging the Language Gap
With such a diverse population in Phoenix, the ability to communicate with people from different cultures and backgrounds is vital for a cohesive and functional community. The IRC Interpreter Service is proud to provide cost-effective, professional verbal interpretation services to the greater Phoenix area to improve communication between service providers and the limited English proficient speakers.
The IRC Interpreter Service has played an important role in supporting the IRC's refugee resettlement programs in Phoenix since 2009. Interpreters are used for in-house needs, and outside service providers addressing the growing need for professional interpretation in the Phoenix community. Contract interpreters include school districts, clinics, hospitals, courts, voluntary agencies, and non-profits. There are around 70 contract interpreters at the Phoenix office and approximately 35 contracts signed in the Phoenix community.
Rabah Radhi, coordinator of interpreter services, said that most refugees know very little English when they arrive, making interpreters a critical part of the early stages of their new life in the United States.
"It is very important for them to know their rights and duties and how to move from surviving to thriving," Radhi said.
While many services in Arizona focus only on Spanish, the IRC Interpreter Service offers services in Spanish but also reaches our multicultural clients by expanding to languages of lesser diffusion. Currently, the service offers interpretation in 37 languages and dialects including Somali, Arabic, Farsi, Burmese, Nepali and Swahili.
The IRC Interpreter Service also holds a rigorous, professionally recognized, 40-hour training program for interpreters and staff members. This program includes language proficiency testing, background checks and additional training for particular settings such as education, legal settings and healthcare.
"Not everyone who has a second language is an interpreter," she said, which is why all IRC interpreters must complete a mandatory training before beginning employment. Through the training, interpreters learn crucial skills such as special vocabulary, ethics, behavior, advocacy and mediation. "We not only provide people who are bilingual but people who we have ensured have undergone quality, professional training and testing," Radhi said. "This is something that I feel makes us unique because we do this while meeting professional standards."
Often times, families are forced to turn to their children to interpret, but Radhi said this should not happen because it does not guarantee that the interpretation being done is accurate and can be very stressful for children.
The IRC Interpreter Service strives to provide not only the IRC, but the rest of the Phoenix community, with affordable, professional verbal interpretation services to improve cross-cultural understanding and language barriers in all types of settings.
To request interpreters, call 623 252 2440 or email phxinterpreters@rescue.org.
Story by Nesima Aberra, Communications Intern
Picture by Rabah Rahdi