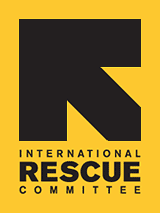 IRC Phoenix Clients Receive National Scholarship
Two IRC Phoenix clients have been selected to receive the IRC Educational Dreams Fund Scholarship. The $1,250 award was given to four exceptional refugee women across the country. The fund was established in 2006 by Eve Brandis Sundelson and Francis P. Barron in honor of Charlotte Brandis Sundelson, a refugee whose education enabled her to create a new life for herself in the U.S.
Weedor Golo and Patient Gbangorziz were two of the four candidates selected from applications sent in across the IRC network. Their stories are moving and their aspirations are admirable. Selecting the scholarship winners was not an easy task. IRC Phoenix was honored to be able to submit such high-caliber candidates who aspire to reach their dream through furthering their education. If you are interested in supporting refugees, please consider donating to our Back to School Drive. For more information, please email Rachel Aherin or call her at 602 433 2440 ext 231.