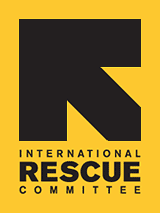 IRC Phoenix Teams Up with Professional Sports Organizations
IRC Phoenix has had some exciting partnerships with major league sports organizations this summer, including the Phoenix Suns and the Arizona Diamondbacks.
The IRC was selected as the charity partner by the Phoenix Suns on their Draft Day viewing party held on June 25th. The Suns encouraged fans attending the event to support refugees who have recently arrived in the Phoenix area by donating needed household and hygiene supplies. Over 1,000 fans came to the party at Dave and Buster's in the Tempe Marketplace.
One raffle ticket for autographed Suns merchandise was given for each hygiene item donated, and IRC collected enough hygiene products to fill the cargo van. Cash donations were also accepted, and attendants generously donated almost $1,000 to the IRC. A new audience learned a great deal about the IRC and had a great time in the process.
The Arizona Diamondbacks are also partnering with IRC. On July 8th, refugees and IRC staff enjoyed a pre-game meal at Coach & Willies, a popular downtown restaurant near Chase Field. The restaurant treated the refugees to an American-style lunch of hot dogs, hamburgers and pizza. The refugees then headed to the stadium for the game against the Padres where the Diamondbacks won.
The Arizona Diamondbacks donated tickets to the game along with goody bags, eager to help welcome the new arrivals to the country. The team also donated tickets for refugees to attend a June game, and hosted more refugees for a game on August 12th.
The IRC makes a great effort to establish the importance of American culture into the lives of refugees resettling into Phoenix. As a part of this effort, activities are planned to weave American culture with educational opportunities and fun to help refugees begin new lives in America.