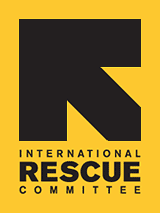 IRC Youth Attend Camp Broadway
This June, four refugee teens will attend Camp Broadway – a unique, performing arts summer camp for local youth. At camp, the teens will have the opportunity to increase their self-confidence and strengthen their English skills, while making new friends.
Camp Broadway is organized by ASU Gammage's Cultural Participation department. IRC has partnered with Gammage for over four years, coordinating refugee participation in Camp Broadway and at numerous artist-in-residence events. Welcoming IRC youth to Camp Broadway in June, "is another great way to partner up again", says Melissa Vuletich, Cultural Participation Program Manager at ASU Gammage.


Photo: ASU Gammage
John Larsala, a former refugee from Liberia, explained that he encouraged his thirteen-year-old son Leila apply for the program, "because he really likes the arts and wants to learn more through the opportunity." Leila is currently involved in numerous afterschool arts activities including drama programs and the school choir. Also attending Camp Broadway this year are three Iraqi siblings resettled by the IRC in Phoenix, Abdulelah, 13, Taghreed, 15 and Wasnaa Adnan, 17.
Designed to build confidence, inspire creative expression and instill well-being in its campers, Camp Broadway is an empowering opportunity for these four IRC youth.
Campers are taught by Broadway professionals who hail from New York City and travel to 7 states throughout the summer teaching theater essentials to eager kids ages 10 to 17. Broadway performers, designers and writers work alongside the 80 campers to create and design their very own performance for family and friends. This year, campers will not only see the Tony-Award® winning musical MILLION DOLLAR QUARTET, but they will meet with the cast for a Q&A luncheon.
Currently, Camp Broadway operates, "to allow children who are interested in the performing arts to learn from skilled professionals as well as to perform in front of their friends and family at the end of the week," explains Vuletich. For refugee youth, Camp Broadway is a welcomed opportunity to feel confident expressing themselves and in appreciating their strength in their journey from harm to home.
Vuletich explained the goal of Gammage offering the scholarships is to extend the Camp Broadway experience to a diverse range of children. "It is kind of a once in a lifetime opportunity," said Vuletich.
Thank you to ASU Gammage for awarding these scholarships, and for the ongoing partnership. Good luck to the students in their performance this summer!
Would you like to help refugees increase their confidence and make friends? Become a volunteer! For more information please contact Emily Taylor at Emily.Taylor@Rescue.org or 602.433.2440 x 265.