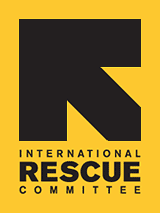 Meet the New Roots Farm Program's Coordinator
The US Department of Agriculture's Farmers Market Promotion Program grant allowed IRC to hire Jessica Woiderski. As the newest member of the New Roots Farm team, she brings marketing expertise to our refugee farmers which is in addition to the technical assistance that the New Roots Farm team gives the refugees. Since her arrival in mid-February, she has enrolled 29 members into the marketing program and has provided one-on-one assistance at Farmers' Markets where they are currently selling their produce. The farmers also have attended monthly trainings on marketing techniques and farm business planning which is in collaboration with IRC's Micro-Enterprise program.
73 farmers have enrolled in the New Roots Program, all of whom receive training and technical assistance both in and out of the field. Also available are two processing trailers, one for vegetables and one for meat, can be driven to the farm and assist the refugees on harvesting and processing days as well as tools that can be lent out to refugees enrolled in our program and many lower-income gardeners throughout the city of Phoenix. If you would like learn more on our New Roots program and farmers market locations, please contact Jessica Woiderski at 602.433.2440 ext. 198.