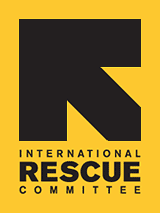 New Roots Farm Program Springing into Action
Thanks to a generous donation of land from Berkana Properties, the New Roots Farm Program broke ground in January on 2.3 acres of land. With a compost donation from Rovey Dairy to enhance soil nutrients, the land will be divided into 16 plots for farmers' training. The land is part of the Department of Justice's Weed and Seed program, and there will certainly be a great deal of "weeding and seeding" by our refugee farmers. By early February, new crops will be available for harvest and will provide food for their families to eat and for their businesses to sell.
New Roots recently acquired two mobile processing units which will help farmers to package produce and poultry for market. The program also offers a tool lending program to community gardeners and partners. With hopes of helping families grow their own food, the program makes available items like rakes, shovels, hoes, tillers and more. Donated tools are accepted.
To find out more information about the New Roots Farm Program, to purchase farmers' locally grown produce or to make a donation, please contact Jon Vosper, Community and Economic Development Manager, at jon.vosper@theIRC.org or 602.433.2440 ext. 235.