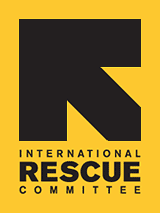 New Roots Recipe for July
This month's produce highlight is organically grown zucchini, which our farmers have plenty of. New Roots farmers are now at the Wednesday farmers' market. Come visit the IRC booth every Wednesday from 4 – 8 pm, at 127 N. Central, between McKinley and Pierce. And of course you can still see us Saturdays from 8 am to noon. Come get your zucchini and try making Zucchini Quick Bread!
Zucchini is a good source of protein, thiamin, niacin, dietary fiber and vitamins A, B6, C and K, but some children seem to have a radar detecting any nutritious food parents try to feed them. Try making Zucchini Quick Bread using our organically grown zucchini. You can use less sugar to taste. It's nutritious and delicious!
If you would like learn more on our New Roots program or farmers market locations, please contact Jessica Woiderski at 602.433.2440 ext. 198.
Zucchini Quick Bread
3 c flour
1 tsp salt
1 tsp baking soda
1 tsp baking powder
3 tsp cinnamon
3 eggs
1 cup vegetable oil
2 1/4 c sugar
3 tsp vanilla
2 c grated zucchini
1 c chopped walnuts
1. Grease and flour two 8 x 4 inch pans. Preheat oven to 325º F.
2. Sift flour, salt, baking powder, soda, and cinnamon together in a bowl.
3. Beat eggs, oil, vanilla, and sugar together in a large bowl. Add sifted ingredients to the creamed mixture, and beat well. Stir in zucchini and nuts until well combined. Pour batter into prepared pans.
4. Bake for 40 to 60 minutes, or until tester inserted in the center comes out clean. Cool in pan on rack for 20 minutes. Remove bread from pan, and completely cool.