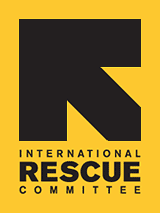 Now Hiring: AmeriCorps VISTA
The IRC in Phoenix is seeking to hire a full-time Resource Development VISTA to start in July 2012. The Resource Development VISTA will work to increase the capacity of the volunteer and in-kind donations programs at the IRC in Phoenix by streamlining the collection and distribution of in-kind goods and expanding volunteer and in-kind resources to assist refugees in their path toward self-sufficiency.

Responsibilities include:
Evaluate current in-kind donations program through conducting needs assessment;
Research best practices of other in-kind programs;
Work in conjunction with the in-kind coordinator to develop & implement inventory management system;
Monitor progress, productivity and satisfaction of active agency volunteers;
Assist the volunteer coordinator in the screening, placement and tracking of volunteer applicants;
Maintain development and outreach materials;
Other relevant duties as assigned.

Qualifications:
Must be organized, detail-oriented, and a self-starter;
Must have a valid driver's license, active insurance policy and access to a reliable vehicle;
Exercise cultural sensitivity and excellent cross-cultural communication skills;
Strong computer skills and experience with Microsoft Office Suite, especially Excel;
Must possess solid public speaking ability;
Prior experience in a non-profit setting or working with refugees beneficial, but not required;
Must be able to comfortably lift and carry at least 25 lbs;
Excellent written and oral communication skills in English are essential.

How to Apply:
This is an AmeriCorps VISTA position. Applications must be submitted through the AmeriCorps portal and not directly to the IRC. To apply, please visit the Arizona Refugee Resettlement posting at the AmeriCorps website. Questions about the application should be directed to Diane Dudley at ddudley@azdes.gov.

What is AmeriCorps VISTA?
AmeriCorps VISTA is the national service program designed specifically to fight poverty. Founded as Volunteers in Service to America in 1965 and incorporated into the AmeriCorps network of programs in 1993, VISTA has been on the front lines in the fight against poverty in America for more than 40 years. VISTA members commit to serve full-time for a year at a nonprofit organization or local government agency, working to fight illiteracy, improve health services, create businesses, strengthen community groups, and much more.